November was a relatively calm month when I tried to capture as much sun as possible in Parisian parks whenever weather allowed it. The beginning started nicely with a short visit to Poland and spending some time with my parents. I didn't manage to enjoy much of Krakow but even a short walk from the railway station was rewarding, Krakow in the autumn is absolutely beautiful.
In the second half of November I decided to have a long weekend trip Brittany, the landscapes and small coastal towns were stunning, the local cuisine delicious and people welcoming, if you want to learn more about my stay in Brittany, check out this post.
Otherwise, November was full of walks around Parisian districts and parks, visits to museums and cultural events. I enjoyed first Christmas decorations around the city and opening of first Christmas markets. I invite you for a photo report to see few snaps from a casual month in Paris.
Short time in Krakow which looked beautiful in the autumnal colours. During low season the historical centre is emptier and the city has very cameral atmosphere.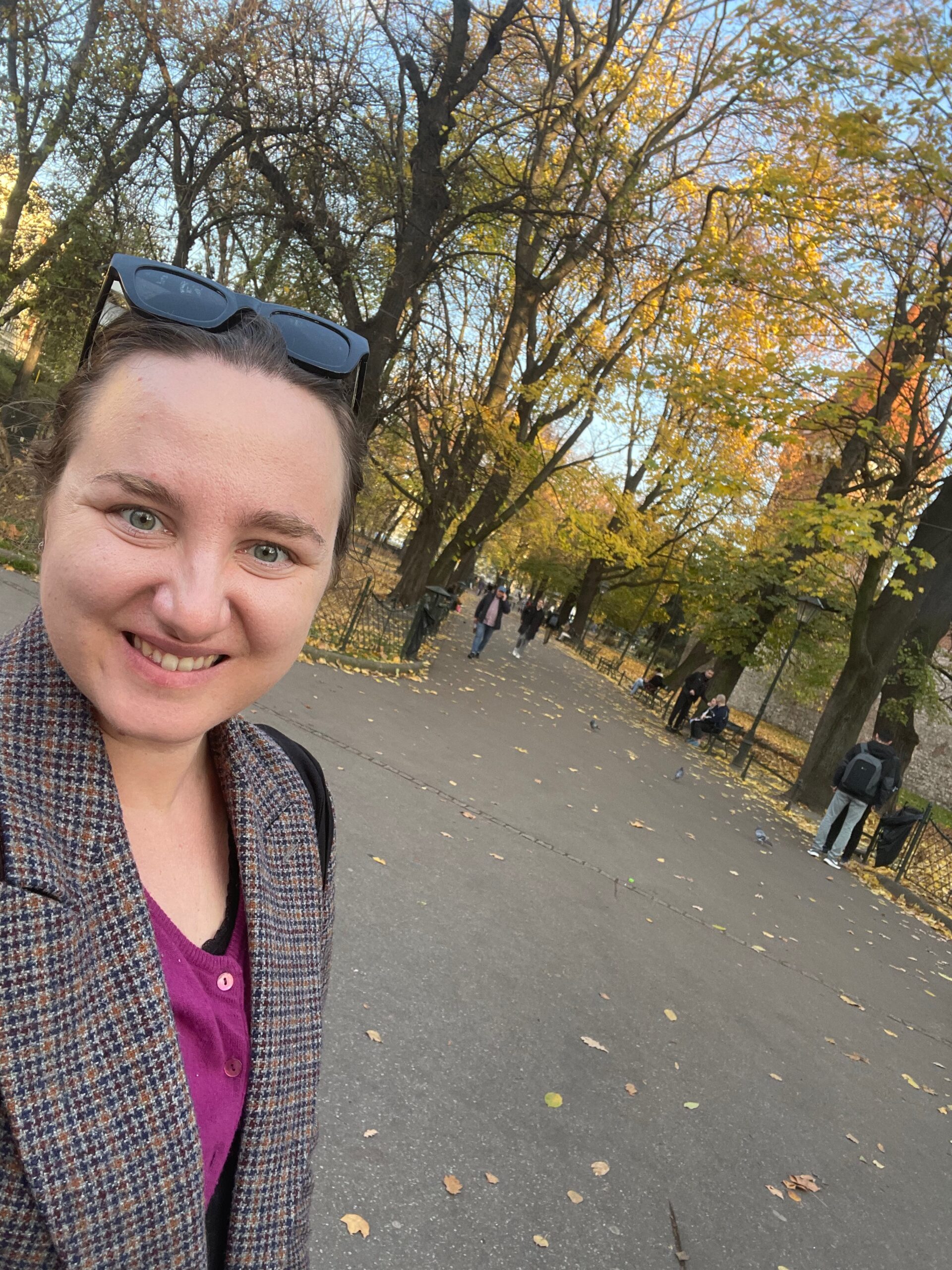 Back to Paris! Visiting the Edvard Munch. Un poème de vie, d'amour et de mort Exhibition in Museum d'Orsay. Available until 22 of January 2023.
Quiet afternoon in Parc de Saint-Cloud. A bit away from the centre of Paris, it's mostly visited by Parisians. If you want to have a relaxing walk enjoying the nature and observe the locals, this is the spot to check out! Stunning views at Paris are a bonus.
Homemade sushi by my talented Husband ❤️
100 years of line 9 of Parisian metro. On that occasion we could have visited the ancient metro carriages, how stylish they once were!
Evening in the Centre Pompidou. Always very refreshing!
Parisian walk and typical Haussmann building.
Saturday in Bois de Boulogne, you don't have to leave Paris to have your walk in the forest. November had amazing weather of which we tried to take maximal profit.
Attending a concert at the UNESCO headquarters celebrating 160 years of Romanian diplomacy.
I don't remember when last time i visited so many Parisian parks during one month. Here, in Park Floral, one of my favourite in the city. I love how many plants are still in blossom there in the middle of November, marvellous!
I would love to have such bench in my garden. And also such ambiance in my garden ❤️
Excellent ramen based on fish bullion in Kodawari Tsukiji. The interior resembles famous fish market in Tokyo (unfortunately no longer existing).
First time visit to Bourse de Commerce – Pinault Collection in Paris. Very good modern art collection consisting of few temporary exhibitions which change every few months so you can always come back to get surprised by something new!
Sea urchins season has started! The biggest challenge is to get inside…
The last park in this post, I promise! Park Boulogne-Edmond de Rothschild is less known green space in the city, much less crowded and visited mostly by the locals. I think I saw there the last roses this year.
Morning coffee in Gare Montparnasse before entering tgv to Rennes;)
My main focus during this trips were smaller towns of Brittany but Rennes is very interesting place on its own. The city is a capital of the region, has beautiful historical centre and amazing restaurants. Recently it also grows fast becoming important French business centre.
Important exhibition in the Musée du quai Branly. It presents the story of of Black Indian communities in Louisiana state. Through the exhibition we learn how this ethnic group experienced crime, inequality, isolation and poverty through the centuries and how the developed sense of community through the common traditions and cultural heritage that allowed them to preserve their identity. Check out this post where I wrote more about this exhibition.
After all, this was quite a busy month!